When To See Gynecologist, Expectations, Procedure, & Clinic Near Me
There are times when a woman can have private health issues, it could be heavy bleeding, upset stomach, intense cramps, or any other women's concern may arise. It reminds me to have a visit to the nearest gynecologist and it should occur occasionally as a regular checkup.
American College Of Obstetricians & Gynecologists suggested that females should have regular checkups after their 13th birthday. Every woman should need attentive care for their reproduction system from an early age.
It is one way to ensure that the reproductive system is working fine and you live a healthy life. Discussing should start at an early age, so doctors can win every female's trust, which allows them to discuss the most intimate and personal issues with their doctor.
Who Is A Gynecologist?
A gynecologist is a doctor who gives treatment to female patients with difficulties in the reproductive system. An Obstetrician is also a gynecologist who has finished specialization in pregnancy and childbirth. A gynecologist practices for 4 consecutive years in order to obtain certificates to practice obstetrics.
Gynecologist practices take care of the female's reproductive system and vaginal care. The United States advises female citizens to have their routine checkups from the very first menstruation cycle to provide better healthcare.
Facts About A Gynecologist
Let's understand some of the key points needed to know before you make your first visit to a gynecologist.
It is a doctor who practices taking care of female patients who are having issues with their reproduction system or difficulties in the females' organs.
Females started visiting gynecologists when they entered their teenage years. The treatment starts with frequent checkups, discussions, and other concerns.
A gynecologist is a certified and registered doctor, who practices professionally after receiving certification from the American College of Obstetricians and Gynecologists (ACOG).
When To Visit A Gynecologist
Females are advised to consult a gynecologist for monthly, and yearly checkups, or anytime a female has found symptoms in their pelvis, uterus, or vagina. Sometimes, issues like heavy bleeding, abnormal pain, and vulvar problems are common conditions to make an urgent visit.
There are many black maternal health weeks regulated throughout the country. Many black people feel comfortable with the black gynecologist and there is no point to blame in their comforts.
Some of the common conditions which lead to visiting a gynecologist are as below:
Problems related to fertility, menstruation cycle, menopause, and pregnancy.
Issues related to sterilization, family planning, and shutting down pregnancy.
Urinal disturbance, heavy bleeding, and pelvic organs.
Emergency requirements during pregnancy.
Abnormal pregnancy care and reproductions system treatment.
Bi-sexual and same-sex-related issues.
Sexual dysfunctioning of the organs.
Sexual health and organ screening.
When To Start Looking For A Gynecologist?
In the United States, ACOG recommends females to start visiting gynecologists by the age of 13th or at their first time menstruation. This age commonly ranges between 13 to 15 age groups. Many black females feel comfortable with the black gynecologist near me, this is what they can search for and find the best nearby.
It does not only help psychologically but keeps the physical awareness of the body functioning. It helps open the conversation between the doctor and the patients more openly about the menstruation cycle, sex, and so on to related topics.
It helps a steady conversation between the patient and the doctor, which builds a strong relationship to share all your physical issues with your doctor. It also helps to discuss several symptoms, which can be effectively treated well before they are discovered.
Screening
It is one of the most important aspects of healthcare for females. The United States recommends female citizens to start seeing gynecologists from an early age and once a year checkups are mandatory. This procedure includes:
Consultancy, evaluation, and screening of the patients.
Physical screening which examines the overall health structure of the female patient. This data collects the patient's information such as mass, health score, symptoms.
Breast and vaginal checkups, if the patient is comfortable at a particular age.
Physical examination is executed through blood and urine collection to perform these tests.
Testing the essential requirement of nutritions level, iron, protein, etc.
Essential Common Procedures
2 separate tests need to qualify in order to receive ABOG certification. ABOG-certified gynecologists are well-trained doctors who perform diagnostics of the problems and are capable of practicing surgery if required.
Diagnose process follows in multiple ways:
Ultrasound screening
Smear tests
Biopsy examination or micro-test of the cervix
Colposcopy and sample examination of the uterus
The surgical process may have different paradigms as below:
Mentally prepare the patient for the surgery
Smaller surgical processes like sterilization
Eliminating fibroids from the uterus
Abdominal go through testing
Complications symptoms and testing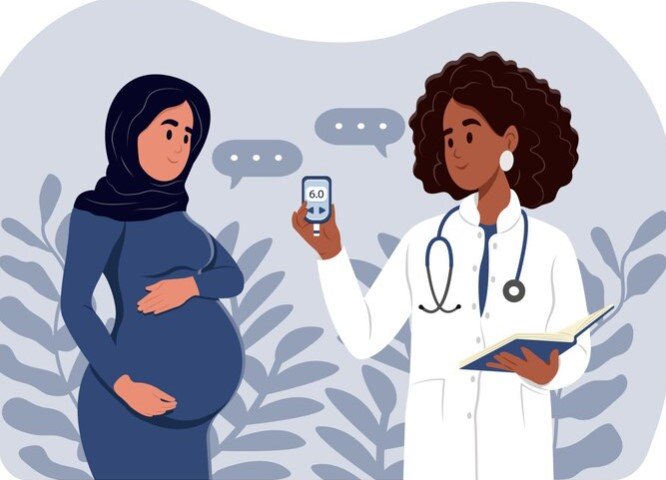 What To Look for When Choosing A Gynecologist?
Certain criteria are required while choosing a perfect white or black gynecologist near you. A close clinic is recommended when you're going through serious issues. Checking with the doctor needs specific requirements to fulfill. Let's discuss the points.
Reviews and Feedback from existing & new customers
Years of experience based on their practice
Accommodation of health insurance
They understand and help you open up
Never make you feel hesitates and talk openly
Making you feel comfortable
You can discuss anything & everything with your doctor
They're practiced at any hospital where you can trust
The Takeaway
A gynecologist has the highest responsibility to take care of young and aged females. Their key responsibility is to take care of the female's reproductive system and nourish their genital organs, which need special attention.
Several new diseases take birth every year in the United States and this is one of the significant areas where the government is taking good steps forward. Having a perfect discussion with your gynecologist gives you a flair sense of wisdom to take care of your body parts to live a healthy life.
FAQ:
1. When should a girl first be introduced to a gynecologist?
Ans: At the age of 13-15 or when a teenager meets her menstruation cycle. The United States govt. has regulated the advice for yearly checkups with your doctor.
2. Do I sound biased if I go for a black gynecologist?
Ans: No, it's your choice only! It doesn't matter whether you're after black or white. You may choose the right gynecologist depending on your comfort level.
3. Does a gynecologist have bedside manners?
Ans: Of course! Every gynecologist is well-trained to treat every patient nicely and gently. They've bedside manners but in some cases, they really need to examine your organs, which may sound a bit awkward, though. Remember! It's a routine process and they might feel comfortable during tests.