Skincare Against The Sunlight: Protecting You From Sunlight
Direct sunlight harms our bodies if we're out in the sunlight for a longer period. Most skin difficulties are noticed due to high exposure to ultraviolet rays, which are radiation directly from the sun. Tanning beds near the beaches, UV rays and direct sunlight contact with the skin help damage the skin cells. It is not the issue, which incorporates sunlight or in summer but also can burn your skin cells during the winter.
Sunlight has a very long range to destroy your skin cells and sometimes it may penetrate deeper, which may lead to serious illness later in the future. We're discussing cures and protection against sunlight in this blog post.
Simple Ways To Safeguard Your Skin Against Sunlight
It doesn't take much time to prepare for going out in the sunlight to enjoy the atmosphere and weather. Still, we need to safeguard ourselves from direct sunlight in the below step: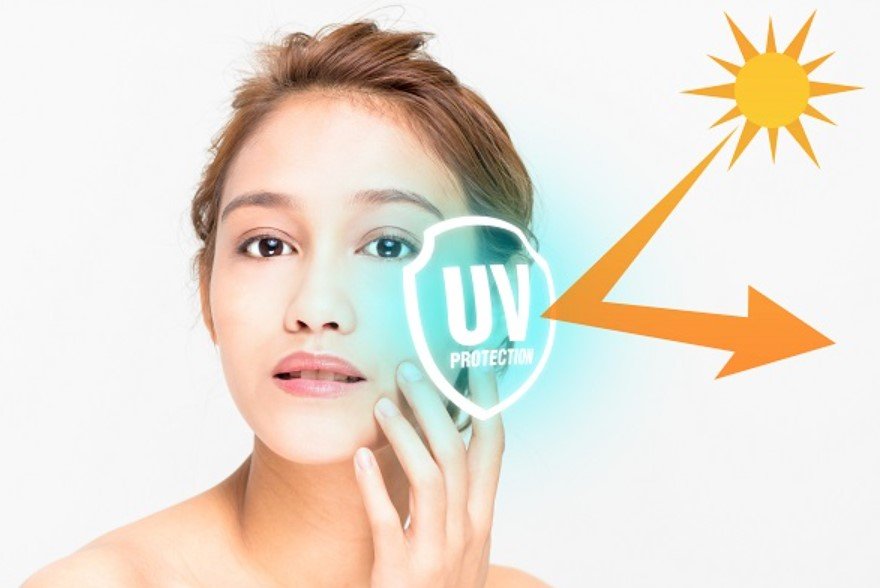 Use Sunscreen
Sunscreen helps protect our skin from the sunlight which radiates UV rays. It takes care of the UV rays A and UV rays B, radiation forces which cause it to pierce into the skin and penetrate to kill the moisturizers from the skin. Using a thick layer on the face and a light layer on the rest of the skin is recommended.
Avoid Midnoon Sunlight
You're advised to safeguard yourself with sunscreen at the same time, it is a good idea to avoid mid-noon when going out. Midnoon between 1 to 4 PM is harmful to the human skin, which has massive levels of UV rays impacting our skin.
Using The Shade
No matter what you prefer to protect your skin from, it is always a good idea to rest under the shade for a while. It can be a shaded tree, going out under an umbrella, or wearing sunscreen.
Wear Sustainable Outfit
An outfit impacts a lot during the sunlight because wearing lightweight clothes covering most of the skin helps protect our skin. A hat, an umbrella, sunglasses, and a facemask are more than sufficient to help protect you against the sunlight.
How To Shields From Sunlight
Sunlight may not harm you instantly but the rapid growth of the UV rays on our skin may create some critical illnesses like skin cancer, which is one of the major causes of death in the United States. Let's find out what happens under the sun:
What Happens Under The Sun
The sunlight can harm you even more than your expectations and may cause serious illness shortly. Sunburn is generally burning the upper layer of the skin, which sometimes penetrates and reaches deep inside the inner cells of the skin. Severe burn sometimes brings difficulties like headache, nausea, dehydration, sunburn, and other symptoms.
These damages can be easily overcome if the sunburn has a mild state but it can be troublesome when someone goes out in the mind-noon when the sunlight gets deeper to touch our skin inside. The sun radicals always get in contact with our skin and continue to damage for hours.
What Happens After Using Sun Skincare
Getting a little love under the sun is good but you need to make sure you are well-hydrated when it comes to going out in the sun. You can enjoy delicious dehydrated products from the marketplace. Consuming Vitamin D capsules after the sunlight help reduce the chances of inflammation and keep the appetite high.
You need to consume a lot of sources of tropical products that help maintain the moisturizing in the skin tone. People who are after more regimens may look for Vitamin C, green tea, and dehydrated products. Thus, keeping your skin in tone helps nurture the body to fight anti-aging skin.
What To Avoid In The Sunlight
Following what to wear, use, and how to protect from direct sunlight is one good idea wherein various products must avoid battle against the sunlight. Any substances that are much gritty and using only products that enrich dehydration can help you fight in long perspectives.
In The End,
The sunlight beam is harsh and rigid when it comes to getting in touch directly with our skin tone. Sun has UV rays A and UV rays B, which have a bad impact on human skin, sometimes causing dead skin layers or skin cancer leading to death. Protecting our skin directly from the sunlight helps us feel better and nourish nature.
There are many ways to keep your skin dehydrated and enriched with moisturizers which help give sustainable skin to protect you against the sunlight. Sunlight can harm our bodies, thus, it is essential to take precautions and reduce any chances of unavoidable situations. It's your skin and it is sensitive, you're the best one to judge it all!
Frequently Asked Questions
1. How does the sun damage our skin and leave white spots?
Ans: White spots developed causing sunburn are developed with the help of idiopathic guttate hypomelanotic, which is because of sun exposure. This often occurs to white people and older black people.
2. Which sunscreen would you suggest?
Ans: American Academy Of Dermatology (AAD) recommends choosing a sunscreen that provides the below:
SPF 30 and above
Includes moisturizers
Shields protection against UV-A and UV-B rays.
3. How to protect children and infants from direct sunlight?
Ans: Better not to avoid your toddler and children exposing them to direct sunlight. If it is necessary to carry them, make sure they wear covered clothes and keep them in the shade. Infants can wear long sleeves, light pants, and body-covering accessories.