How to Take a Road Trip With a Toddler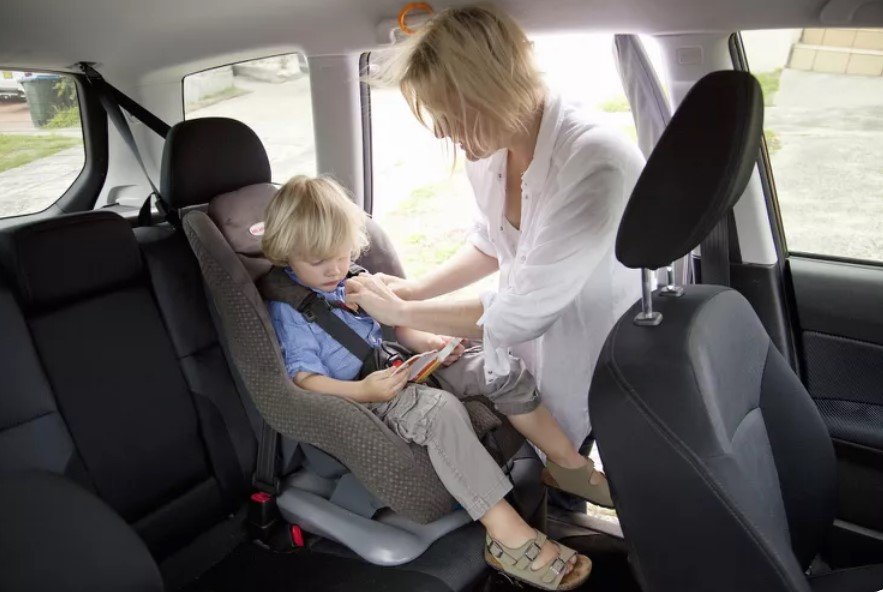 Get ready to buckle your seatbelt as you're embarking to have a road trip with your toddler. Yes, you got to go for a ride, wonderful, just kidding! While the road trip often comes in handy but a long drive, and of course, you may get worried about your toddler. Thus, it is essential to not get in trouble and put the trip back.
Let's understand the basic guide to traveling on a long trip with your toddler. It is much understood that toddler care during the trip needs a lot of preparation before you jump to get ready with the driving seat.
Small babies cannot sit in one place long, which is why every parent needs to understand that while traveling with their toddler, you need to follow certain guidelines and rules. You can teach your toddler and can take care of him during the ride. We're going to find out the top essentials to safeguard your toddler.
Tips For Having A Ride With Your Toddler
You can only be able to fancy a ride with your toddler when you have plenty of breakups, have game plays, and several to-dos planned lists to engage your toddler all the time. Let's find out the basic planning every parent should do before starting the car. As a responsible parent, you need to learn the essentials on how to take care of a baby.
Departure time
Consider a suitable time especially when you're aware your toddler prefers to sleep at that time. You may start the journey at this time, so the toddler enjoys his sleep and you get busy pacing the car to destiny. Prepare a naptime for the toddler and sleep him at regular intervals.
Keep necessary breaks now and then, and develop a routine to break the ride into pieces. It will also help the driver to sit and relax for a while before he jumps off the seat again. It doesn't matter how long the drive is, breaking the journey frequently helps you enjoy your baby.
Mapping The Route
Understand the route map of your safety drive and plan a to-do list while on the journey. Prepared for snacks, a little breakfast, and playful games to make the trip enjoyable. Most people don't understand that a playful journey never tends to make you feel tired. If the trip is hours long, you may rest in the hotel after a long continuous drive.
Blessed The Ride With Right Entertainment
You may get off with understanding the toddler how to buckle up their seat belt but it doesn't end up in the manner you desired. Help teach yourself how to keep a toddler from unbuckling car seat and it will help your toddler enjoy the ride throughout the journey.
Babies start learning to play at an early age and you can engage them with games that keep them intact and engaged. Your toddler also may like to watch out for the beautiful nature outside the car windows. Don't forget to take care of the newborn while entertaining.
However, safety precautions and winter care should be your priority. Entertainment while driving is fun, and children love to enjoy it no matter whether they're in a packed car with barely any movement at all.
Shift The Driving Seat
If you're traveling with a care mate then it is a good idea to keep shifting the driver one by one. Your toddler won't get bored and it will be an added safety. The one who's in the role of caretaker can make fun playing with your baby and this way the baby will find himself more engaged and fun-playing. It will make the long drive entertaining. Engaging the baby for longer makes him feel tired, and he will keep resting in between the trip.
Backpack Your Toddler
Make sure to backpack your toddler essentials while you are on for the ride. Keep the safety measures, snacks, toys, games, etc., in a bag when you are ready to tighten your seatbelt. Make sure while entertaining your toddler, don't give all the toys at once, instead, get him engaged one toy at a time.
Give him little snacks while enjoying the gameplay. Make sure to keep important daily needs of your baby like diapers, scrubbers, wipes, extra clothes, etc., and keep the baby hygienic during the entire journey. Open the door a little, so the baby will not feel suffocated.
Last Few Lines,
Your toddler may not be wise but you might decide on a well-planned trip with your sweetie. Planning a trip with the toddler needs serious consideration to plan and execute while being on the road. Entertainment, several breaks, staying, playful games, and musical rides can add grace and fun for your family.
FAQs: How to Take a Road Trip With a Toddler
1. Where Should I place my toddler in the car seat?
Ans: Place the baby in the back and rear-facing seat. You can put a teddy along with your baby ensuring the teddy meets the baby's face.
2. Is it any good to ride with a small baby in the lap in the car?
Ans: No, it is not. The baby has no idea about balancing or a potential threat. If you suddenly stop the car, it will throw away the baby in your lap and might hit the car steering.
3. How do I know if the car seat is suitable for my kid?
Ans: While choosing the car seat for your toddler, you need to inspect if it follows the standard guidelines. Ensure yourself it fits well in the car and your baby can sit comfortably.