How To Look Younger At 40: Explanation, Guide, & Tips
Howdy, you lovely souls!
Haven't you recently seen a snap, thinly molded from sides found beneath the bed from the 30s persuading you to get that captivating look, alluring smile, and extra pleasing mesmerized figure back to your personality? Well, these are not merely a dream, it's modern times, and everything's possible, which is as true as your eyes are reading this blog!
All of you ladies are beautiful, gentle inside, rough outside, and mostly with busy schedules. Your busyness always kept you away to maintain your charming face as glowing as you were in your 30s. Understanding your demand, today we're here with a wonderful guide, which helps you maintain a glowing look that you have the right to get.
This guide contains useful information, tips, tricks, and hacks, which if evolved can give tremendous results for your skin. It can get you back your older fluffy, shiny, and rejuvenated look as charming as your 30s.
How To Get Younger-Looking Hands
How many of you ladies heard of wearing hygienic gloves while washing dishes, vegetables, and other household work?
Sounds a bit clumsy and time taking, probably? But believe me, it reduces the chances to hurt your palm and hands with the chemicals and reacts with hot water directly to your hands. Keeping your hands moisturizing is one good aspect to keep your hands looking younger and soft.
Applying lotion now and then on your hands, moisturizing them regularly, and giving special care bring you special results in no time. Each time a dose of extra moisturizer helps protect your hands from all the barriers which leads to older hands turning into a young tender look. However, following this rule is in your own hands.
Fake A Young Glowing Skin
A self-tanner can help you fake the skin age and believe me it works tremendously. Nothing may sound like striking the skin until you start working on it to get back to your young age again with a little effort.
To achieve young skin at this stage, you need to avoid toxic intakes such as fast foods, processed foods, alcoholism, and smoking. Using a cream blush might blend the incentives to fill the rough patches and enhance your complexion to give you a soft and young look. Applying by circulating with your fingertip gently and blended to the edges works effectively.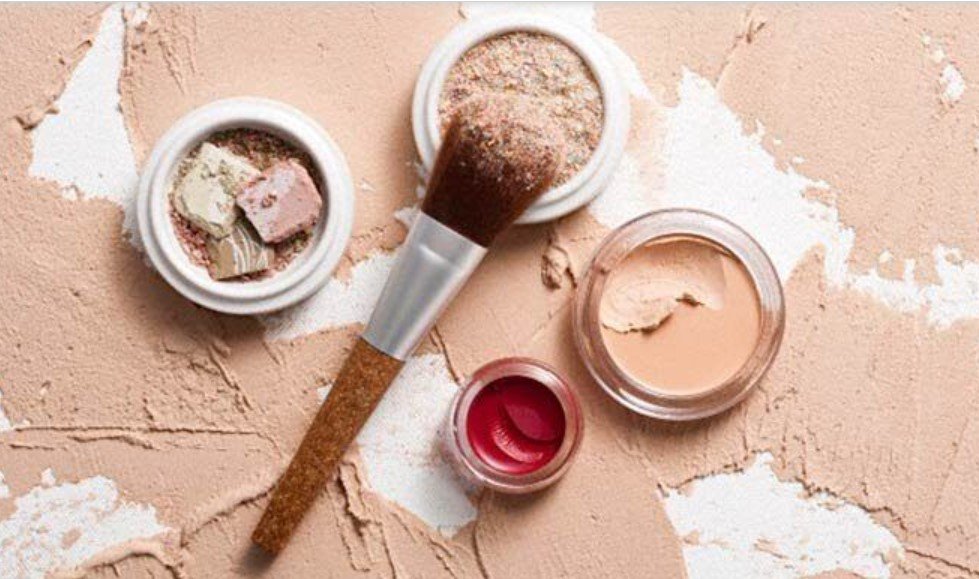 Using foundation
Foundation works like wonder to fill the skin patches and the skin lines. A good foundation has plenty of moisturizers, which helps the body to maintain its charm for a longer period. A primer can be used alongside the foundation, so each time when you apply it on your body it brings your skin tone to a softer, tender, and innocent look.
Most ladies who do not take care of their skin at a young age, often find it uncomfortable to visible fills, lines, and pores. A primer with foundation can splendidly serve to cover up all the fills and patches to give you a glowing look. It helps recover dark circles and enhances your face when someone takes a glamor over it.
Nutrition-Enriched Products For Young Look
What are the nutritions you seriously need to seek when you're out to purchase face products:
Includes Retinoids
Full of moisturizers
Rich in Vitamin "C"
Contains Antioxidants
Alpha-hydroxy Acid
While shopping it is essential to check the products and watch for their ingredients. Many important nutritions which can reincarnate your skin should not be missing because they can help you achieve your goal to.
Using the above nutritional products, stimulate your body and skin, giving you fresh and young-looking skin for a long time. Using Vitamin "C", eliminates the toxins elements, and substances from the body resulting in keeping the body and skin cells filled with brand new cells to glow your body and face like never before.
Using alpha-hydroxy acid plays a vital role in healing skin cells. It kills the dead cells from the upper layer of the skin, and it forces your skin to look gentle and softer. Collagen renewal is very possible with the help of anti-aging serum usage.
Food Ideas Help Preserving Young Skin
Foods can play an important role in rejuvenating your skin's dead cells and turning them into new cells, which produces a young look and glowing skin in the body.
Green Tea Benefits
Green tea has plenty of enriched nutrition which helps anti-aging the skin and reduce the risk of several diseases. Intaking green tea regularly helps stimulate the skin cells and safeguard the UV rays coming directly from the sunlight. Green tea benefits can repair the skin and prevents it from sunburn and is antiaging that enhances the glow on your face with brand new skin cells.
Consuming Fishes
Fish is a great source of protein, Omega-3 and Omega-5 fatty acids. Antioxidants and carotenoids enriched fish meal help produce new skin cells in the body. It reduces the risk of premature aging and wrinkles.
Protein-Rich Meal
Protein-rich nutritions helps the body to gain energy and similarly helps the skin to produce new cells and repair itself. Protein-rich foods promote blood circulation and dehydration in the body resulting in toning your body's skin.
Final Thoughts,
The body changes significantly after the 30s and the body demands to take good care of your skin and body to maintain a young look as you're. Most people fail to do so resulting in diseases like acne, wrinkles, sunburn, and much more that come along with aged skin. If you love your body, care for it, if you want to look younger in your 40s, follow the routine developed in your 30s as before. Just make it simple!
Frequently Asked Questions
1. What are the sources of protein-rich meals to get toned skin?
Ans: Walnuts, broccoli, nuts, berries, Dark Chocolates, and many more are a few examples of protein-rich foods that help to obtain toned skin for a long time.
2. Is there any way to stop premature aging?
Ans: Stress, toxic habits, lack of routine, and sunlight are the major reasons why people continuously lose their young skin. A routine life with the above-mentioned important aspects is more than enough to bring you back to life.
3. What makes a 40s woman look 30s?
Ans: Faces are subject to change with age. Glowing skin and a perfect smile without any pimples, wrinkles, and sunburn make you genuinely younger.